Baklawa, Baklava or Baqlawa
Algerian Recipe for Baklawa بقلاوة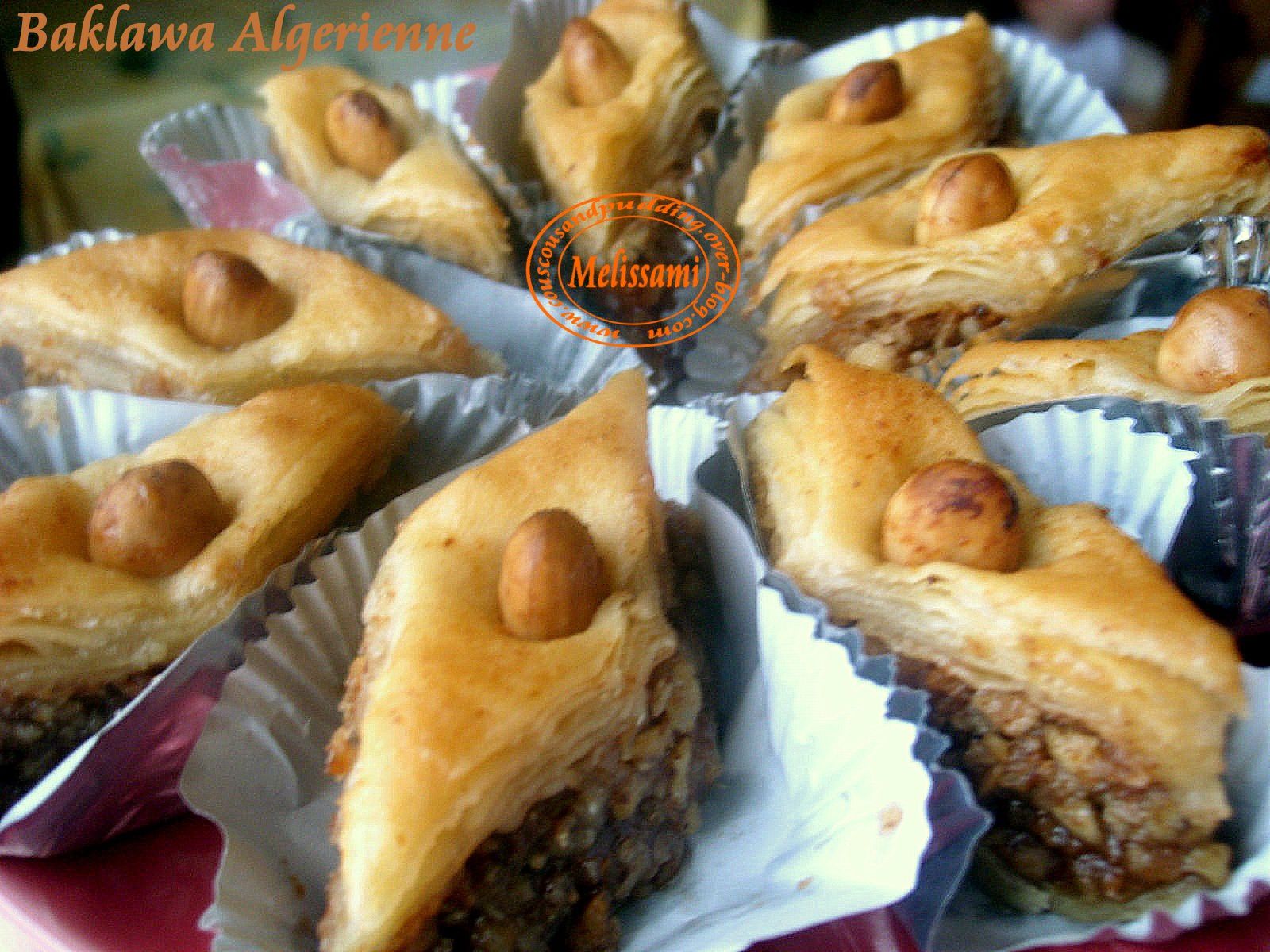 Again I share with you today another recipe for an Algerian sweet with honey, the Baqlawa with almond (or almonds + walnuts) that we find at almost all the Algerian parties and celebrations. This recipe and photos come from my dear friend Malikos who wants to clarify that it is long to prepare because she rolls the dough by hand and not with a pasta machine but that's what makes it a superb and crispy baqlawa. Thank you very much Malikos for sharing this wonderful sweet, I really want to dive into the pictures to take one, I love it ...
XXXXX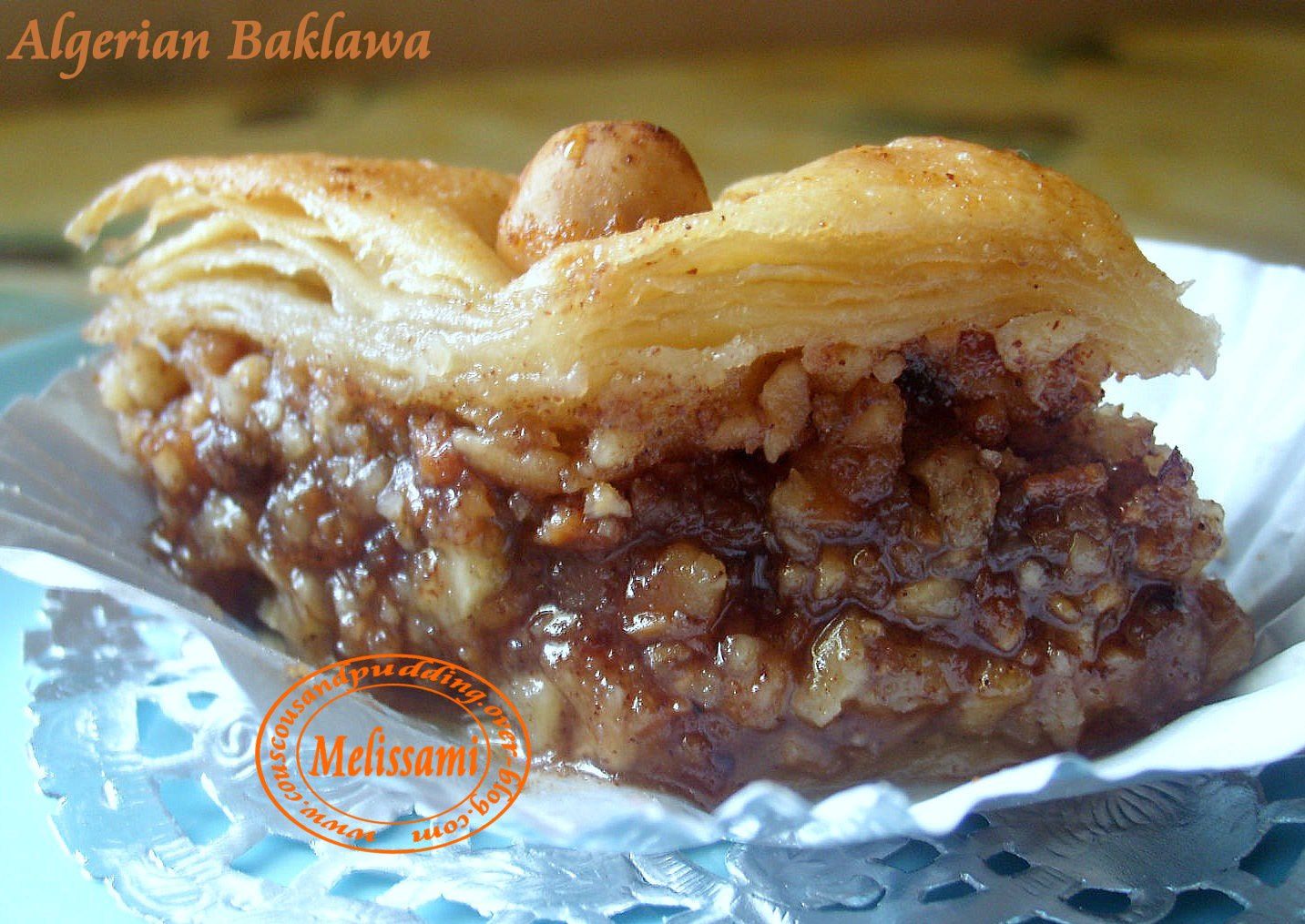 Ingredients:

Dough:

-1 Kilo of flour

250g butter
1 Kg Honey

Filling:

-1 Kilo crushed almonds (or 500g almonds + 500g walnuts)
-1 Tablespoon of cinnamon (or more)
Orange flower water
Sugar-

At least 2 * 250 grams of butter to put between each layer of dough.

Method:
- In a bowl, sift flour, add butter and a pinch of salt. Mix well with your hands and then add water gradually to form a soft dough.

-Divide the dough into 2 equal parts. Then each part into 7 identical balls for a total of 14 balls.

-Put in a bag and allow to rest, the longer the better.

Meanwhile, prepare the stuffing: In a bowl, mix the almonds (which must be lightly toasted and crushed) with sugar and cinnamon and add the orange flower water.

So I proceeded in this way: I put 3 cups of almonds for 1 cup sugar, until all of the stuffing is used.

Do not forget to keep whole almonds for garnishing.


- Then take a ball of dough and roll it thinly to transparency, butter a dish for the baklava, and spread the thin layer of dough, and again 7 other layers, buttering between each layer well.


- After the 7th layer of dough, add the stuffing and spread it well ... then again add the other 7 over the filling, buttering between each layer again.

- Once this work is finished, cut the baklawa in the dish in the the form of rosette.


Then place an almond on each piece of baklava.


And we proceeded to the cooking: about 30/35 minutes until the top is golden brown.


Once the baklava is cooked, pour over hot honey.

Leave it to cut until next day so that the honey is well absorbed.