Pour la recette en Français cliquez ici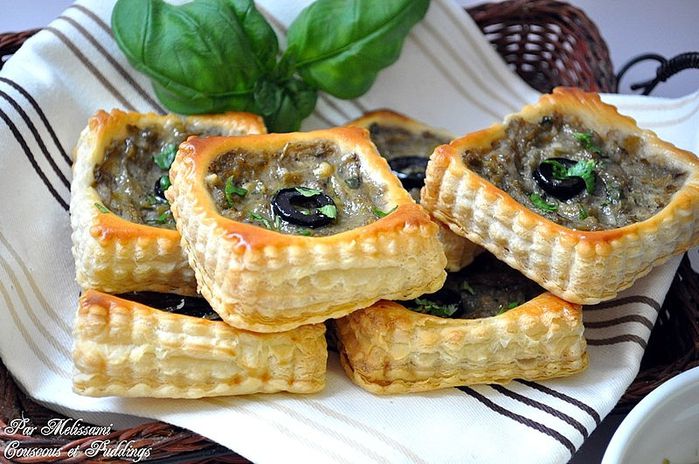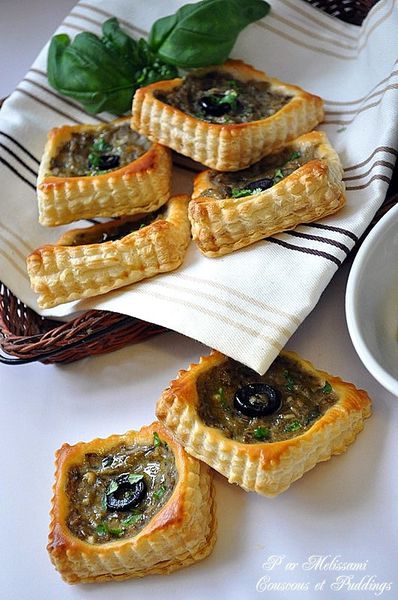 Ingredients:
puff pastry
1 large aubergine or 2 small
1 clove garlic
1 tbsp of olive oil
juice of 1/2 lemon
chopped mint
1 egg
Salt and pepper
olives

Method of preparation:
Grill the aubergine, remove the skin, and puree the flesh, mix with garlic, olive oil, lemon and chopped mint. Season.
On a floured surface, roll out the puff pastry.
Cut into squares.
Brush with beaten egg.
Prick the center of the squares with a fork.
Place a tbsp of the mixture in the middle.
a half olive in the middle
Bake in a preheated oven at 200C for 20 min.