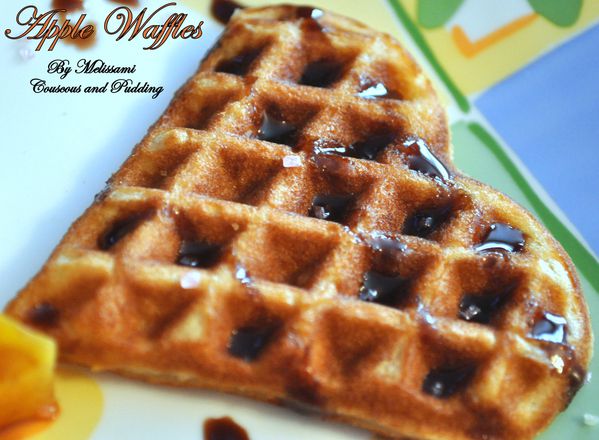 As promised, here is a recipe for waffles, made with a waffle maker offered by my partner Rue Du Commerce. You will find many different brands of waffle makers in their range of Kitchen appliances, you have the choice of a range of different prices. I invite you to visit their site and see for yourself (logo and link in my French Blog in my column "mes partenaires." It's operation is so well explained in the manual that from the first test I succeded in making perfect waffles. Crispy waffles on top and light in the middle, just as we like them at home. Flavoured with apple and cinnamon, it is delicious served with ice cream, fruit and chocolate sauce.


My Waffle Maker is : Abc - A257.106 - Gaufrier 1 Plaque 1000w 5 Gaufres Coeur: Ref a 257.106/ MP-92E24M73524
XXXXXX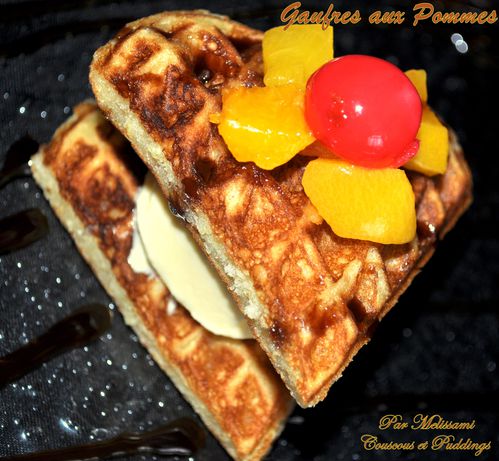 Ingredients:

250g butter

75g sugar

1 teaspoon vanilla sugar

4 eggs

250g flour

1 / 8 l of warm milk

300g coarsely grated apple.

1 / 2 teaspoon cinnamon



Method:

Beat the egg whites until stiff, adding 1 tbsp sugar just before the mixture sets.

Whisk egg yolks with sugar until foamy.

Melt the butter, and slowly pour in the egg yolk mixture.
Add sifted flour and baking powder alternately with warm milk.

Stir in the grated apples.

Add egg whites, begin with 1 tbsp raising the mixture to keep it very light.

Pour the batter into the pan of your waffle maker.
Cook (it takes 1-2 min).
Serve