Apple and Plum Crumble with Coconut
Apple and Plum Crumble with Coconut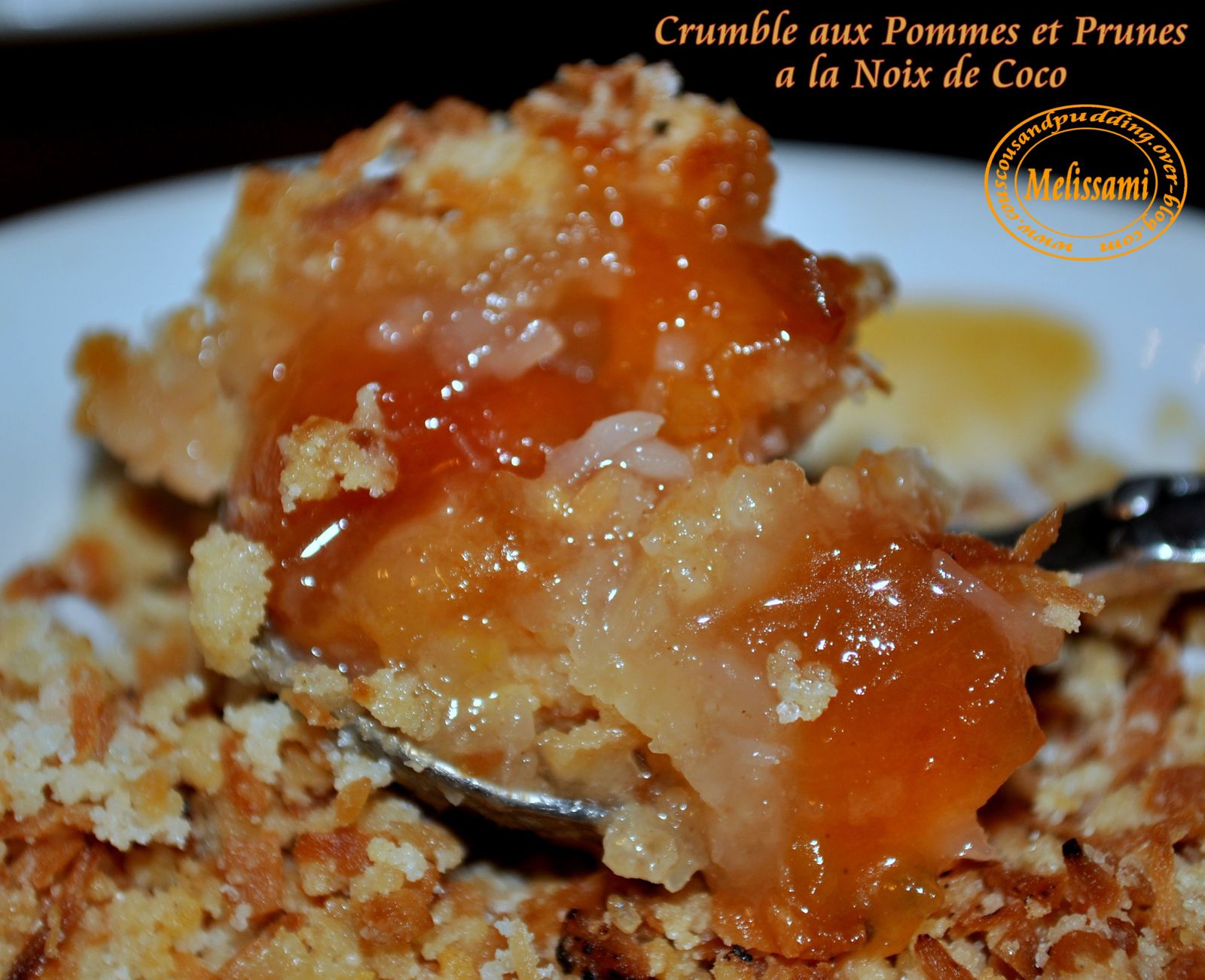 Today I share with you this British dessert, super easy and quick to prepare, which consists of fruit and crumble topping which is just crumbled dough. In this delicious version of crumble, I used apples (I have prepared before it by adding pears and the result was as good) and plums, I also added some desiccated coconut to the crumbled dough(I 'm sure you already know that I love desiccated coconut so much I eat it with a spoon lol). This dessert is a real delight for sweet tooth like me .. so are you tempted??
XXXXXX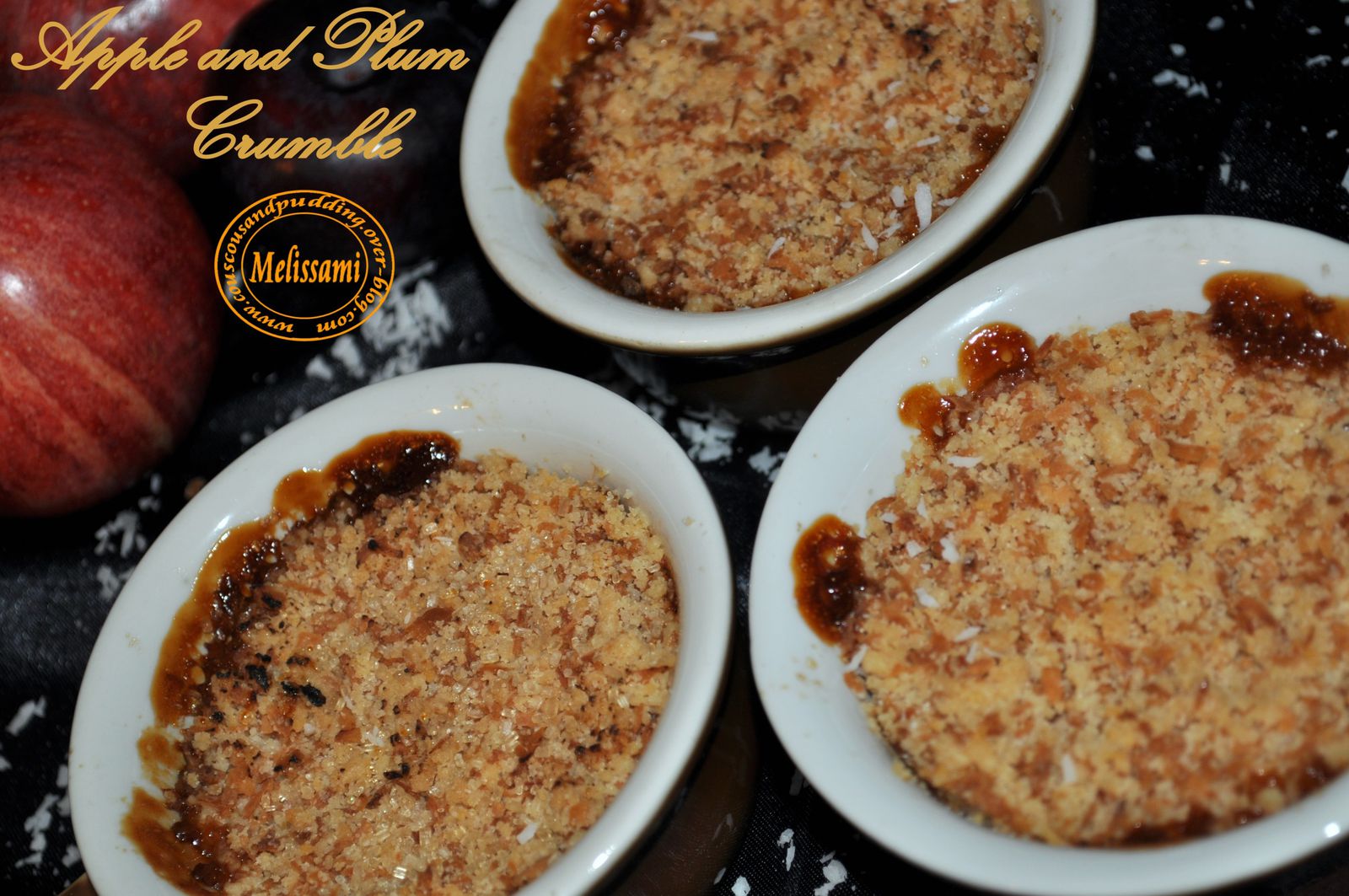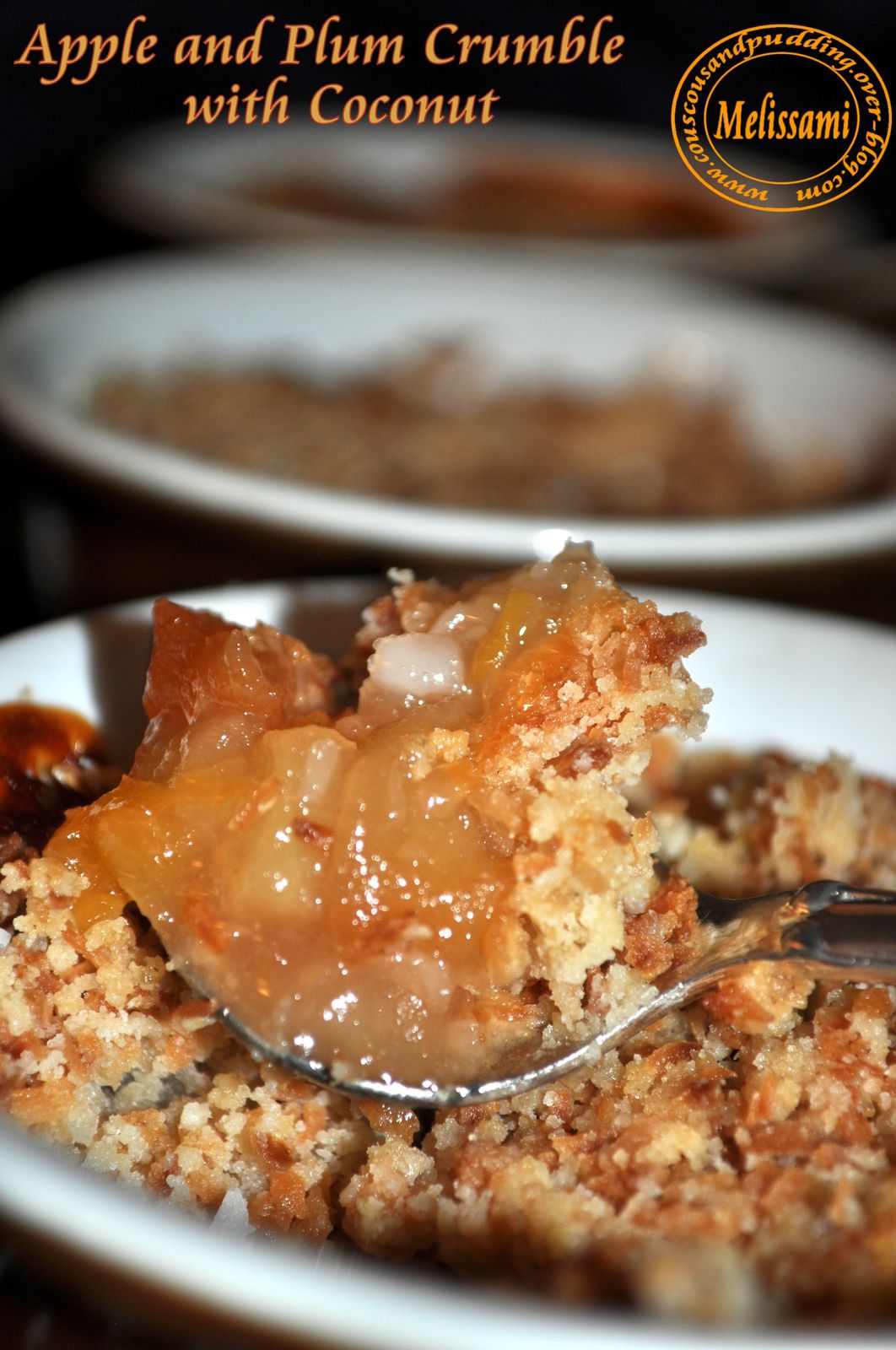 Ingredients: (for 6 ramekins)


For the dough:

100g flour

50 g butter

50g sugar

50g Desiccated Coconut



For fruit:

4 apples (or 2 apples and 2 pears)

plums

2 tbsp of water

Sugar




Method:



Cut apples and plums into small pieces and divide between your ramekins, add 1 teaspoon of water and a little sugar (to taste).

Cover with foil and bake allusion in a preheated 180C/GM4 pendantt 10min.

Prepare the dough: Combine flour and sugar, add the diced butter while rubbing with your fingertips until the mixture resembles fine breadcrumbs.

Add coconut and mix well.

Sprinkle the dough over the fruit.

Bake for 25 minutes or until the crumble topping is golden.