Merguez and Potatoes Tajine
Merguez Sausages and Potatoes Tajine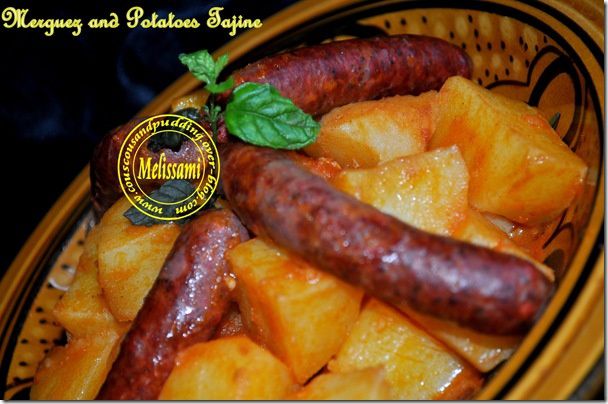 Today I am not feeling well, a bad flu and a terrible sore throat. I just want to sleep and certainly not enter the kitchen to cook. I share with you today this very simple recipe but very nice of potatoes and sausages Merguez seasoned with cumin. Served with homemade bread Matlou3, it's a very nice meal especially if you add some harissa to the tajine….
XXXXXX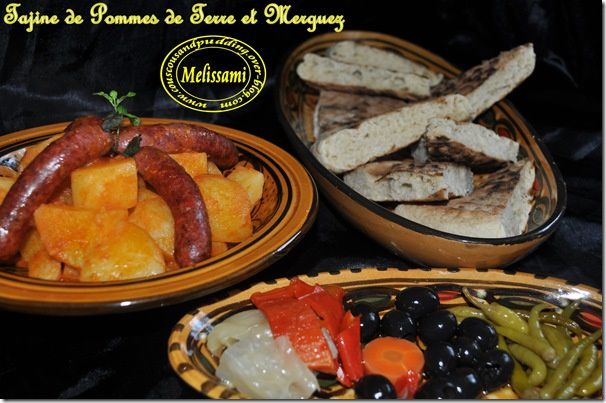 Ingredients:

500g merguez
1 kg potatoes
4 garlic Grouss
2 tbsp of oil
Paprika
Cumin
Salt and pepper

Method:

First, start by Boiling the sausages in boiling water for 10min.
In a tajine or pot, sauté the garlic and spices and 2 tbsp of water.
Add the potatoes cut into 4, cover with water and cook.
Halfway through cooking, add the sausages and simmer until the sauce is reduced.