Crème Brûlée Tart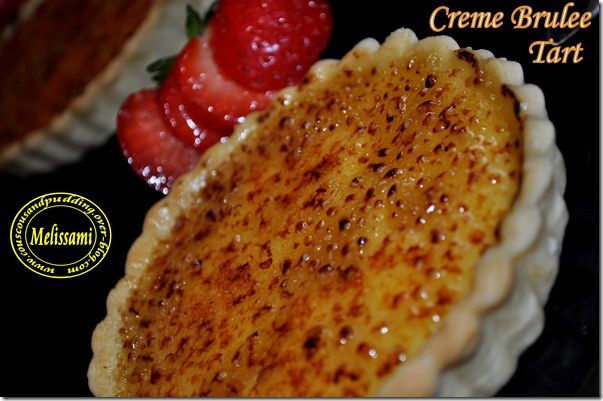 Caramelised sugar makes a decorative topping and contrasting texture to the creamy, melt in the mouth filling in these tarts. For another crème brûlée dessert view my delicious white chocolate crème brûlée (Recipe here). These tarts are excellent and make a very nice dessert.
XXXX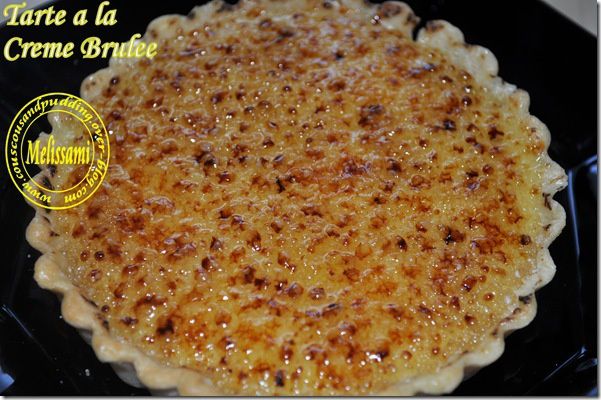 Ingredient:
Shortcrust pastry
4 eggs yolks
50g caster sugar
400ml double cream
1 tsp vanilla essence
Demerara sugar for sprinkling
Methode:
Line a tart tin with the shortcrust pastry
Bake in the oven for 15min, remove the foil and cook for a further 10min.
Make the filling: place the egg yolks and caster sugar in a bowl and beat until thick and pale.
Heat the cream and vanilla essence in a saucepan until just below boiling point, then pour it onto the egg mixture, whisking constantly.
Return the mixture to a clean saucepan and bring to just below boiling point, stirring, until thick. do not boil.
Pour the mixture into the tart case. leave to chill for hours.
Sprinkle the tarts with demerara sugar and caramelised using a blow torch or under a grill.