Steak Surprise in Sauce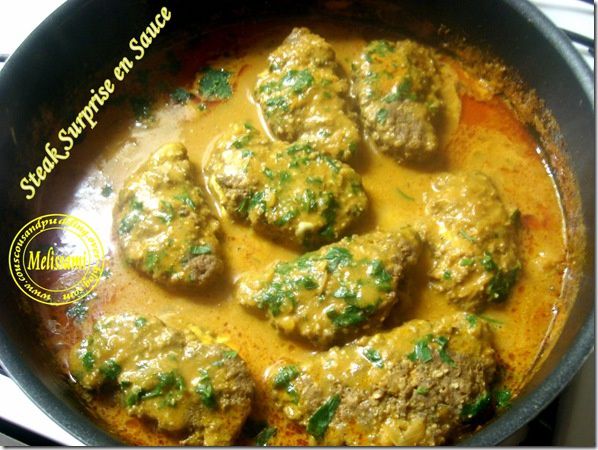 After my recipe for Mhawatte Algerien (recipe here), meatballs stuffed with a boiled egg, here is another recipe for stuffed minced meat in sauce but this time stuffed with Laughing Cow cheese. This recipe (recipe and photos) is from my dear friend Malikos, a wonderful friend whom I greatly admire, she shares it with you through my blog. Here is a dish that will be loved by the whole family and especially children. This dish can be served with fries, mashed potatoes or even pasta yum yum yum .. ..
XXX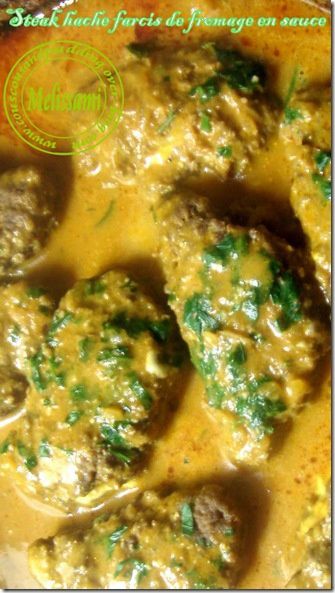 Ingredients:

1 kg minced meat
1 onion
A box of Laughing Cow cheese
Salt and pepper
Pepper, ras el hanout
3 tbsp of oil
1 tbsp of tomato concentrates
Kosbor

Method:

Spread the minced beef into small circles.
Put one portion of Laughing Cow cheese in the middle and close to form a crescent.
Prepare the sauce: fry the onion in 3 tablespoons oil. Season.
Add 3 cup water and tomato paste and leave on low heat until the sauce reduces.
Put the stuffed meat into the sauce and simmer until the meat is cooked.
At the end Sprinkle with coriander Kosbor.
You can also add a portion of Laughing Cow in the sauce.
Thank you my dear Malikos I'm awaiting new recipes from you .. Bizzzz

I post here some photos of recipes to come. They were hanging around in my photo file for some time and every time I forget to publish them. lol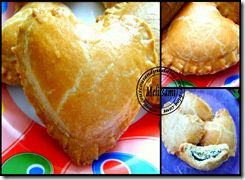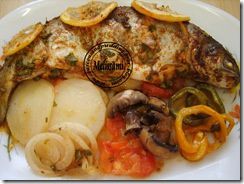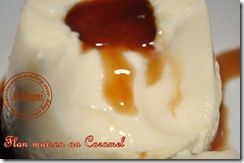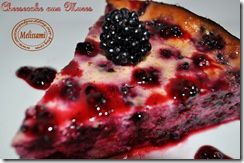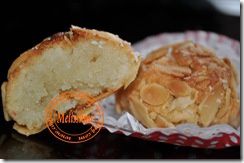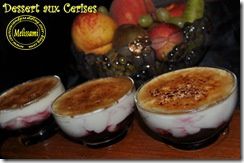 Merci de votre visite et si vous aimez mes recettes, n'oubliez pas de vous inscrire a ma Newsletter…