Mushrooms en Cocotte -- Mantar Guvec--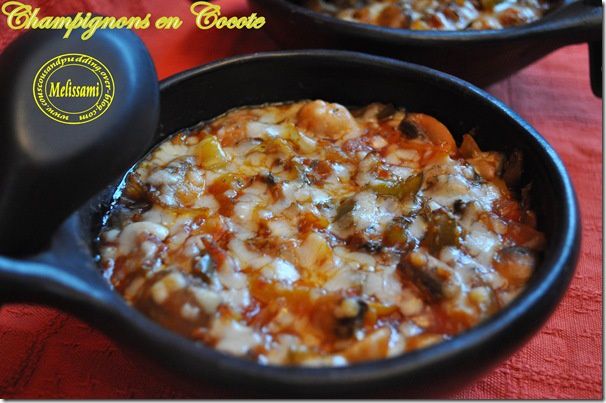 After the recipe for egg en cocotte (Recipe here), I share with you today this mushrooms, peppers, tomatoes, onions and cheese casserole, seasoned with curry and thyme. The dish is very easy to prepare and very tasty. It can be served as an appetizer or as a main dish accompanied by a grilled meat for example. My husband loves mushrooms (you should know by now lol, because I cook a lot with) so he is always happy when I prepare this dish or casseroles.. lol and guess what, we've had the same dish in Turkey, named as Mantar Guvec. lol

XXX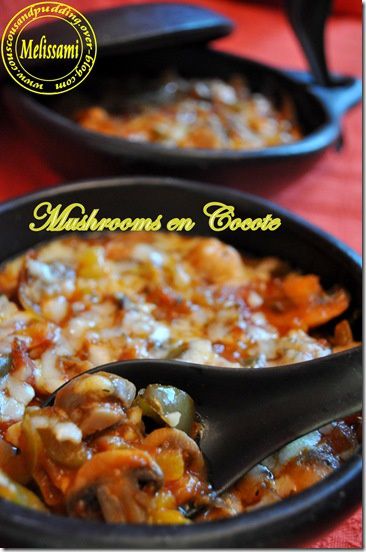 Ingredients:

450g mushrooms
2 onions
2 peppers (green and yellow for me)
2 tomatoes
1 tbsp of tomato concentrates
1 Tbsp oil
1 tbsp curry
Salt and pepper
2 tbsp thyme
Grated cheese

Method:

Sauté onions and peppers cut into slices in 1 tbsp of oil.
Stir in the tomatoes cut into cubes and tomato paste.
Add the mushrooms cut in halves.
Cook over low heat for 30min.
Season with curry powder and thyme, salt and pepper.
Pour the mixture into a baking dish or casserole.
Cover with grated cheese.
Cook in oven until the cheese melts.
Serve hot.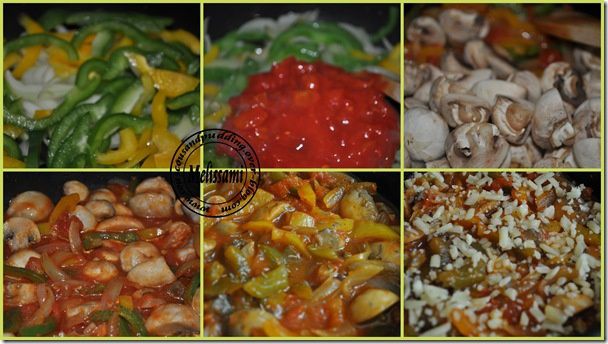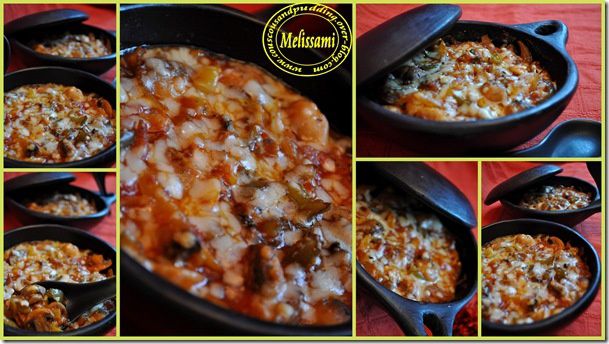 Thanks for your visit and if you like my recipes don't forget to subscribe to my Newsletter…