British Buttermilk Scones with Clotted Cream --Delia Smith Recipe--
British Buttermilk Scones with Blackberry Jam
& Clotted Cream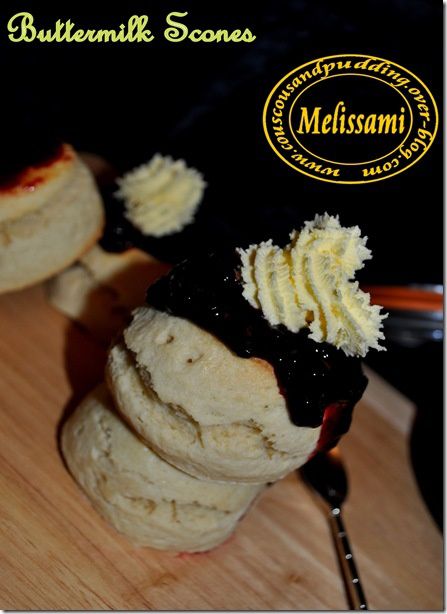 Scones are small Traditional British cakes of Scottish origin that are served with generous dollop of jam and Devon clotted cream. They are very popular in Britain served in the afternoon at tea time. Once again I am back with a recipe from Delia Smith which I have adopted from the first time I tried it, as the scones are very light and delicious. I have served my scones with my home made Blackberry jam (Recipe here).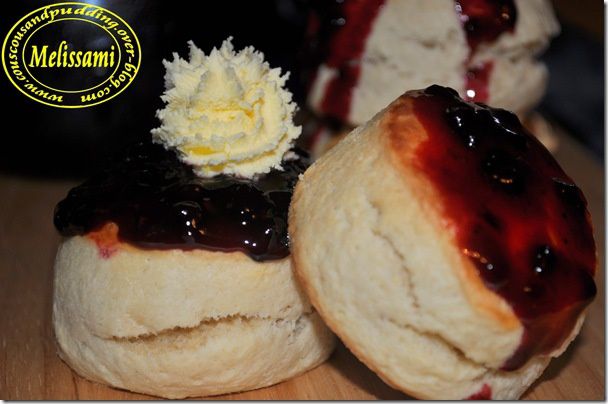 Ingredients: (10 scones)
2-3 tbsp buttermilk
225g self raising flour
Pinch of salt
75g butter
40g golden caster sugar
1 large egg
To serve
Jam
Clotted cream
Method:
Sift the flour and the salt into a bowl.
Rub the butter into the mixture, until it looks like breadcrumbs.
Add the sugar.
In a jug. beat the egg and 2 tbsp of the buttermilk together.
Add the mixture to the flour mixture.
If the dough seems too dry, add a little more buttermilk.
Form the dough into a ball.
On a lightly floured surface, roll the dough to a 2.5 cm thick.
Cut out the scones using a cookie cutter.
Place the scones on a baking tray, brush them with a little buttermilk and dust with little flour.
Bake on the top shelf of a preheated oven GM7/220C for 10-12min or until golden brown.
Leave to cool.
Spread generously with jam and lots of clotted cream.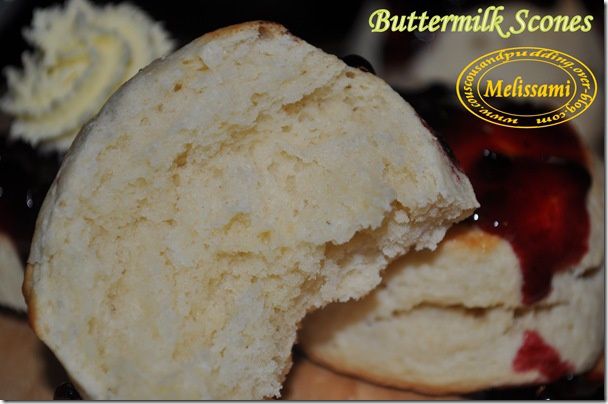 Thanks for your visit and if you like my recipes don't forget to subscribe to my Newsletter…