Back from Istanbul, Turkey -- A Cultural and Touristic Trip --
Back from Istanbul, Turkey
A Cultural and Touristic Trip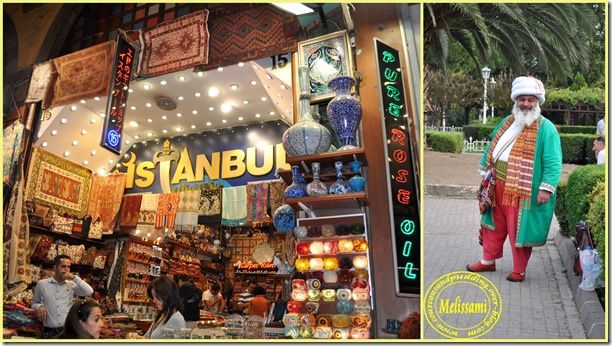 Hello,
You may have guessed that I have been away from my blog for the past two weeks because I brought up some old recipes and I didn't reply to your messages. I was away in Istanbul, Turkey where we have had great time, the weather was very nice, the people very friendly, great food and wonderful sites to visit. The city of Istanbul is situated at the meeting point of Europe and Asia and is the divided by the Bosphorus, the strait linking the black sea and the sea of Marmara. There are numerous interesting places to visit in Istanbul, they range from mosques, churches, palaces, museums and bazaars, Turkish baths and parks. We had plenty of time to visit most if not all of the most important monuments in Istanbul as the hotel we stayed at was in Sultanahmet and hence within walking distance to all major landmarks. I didn't include pictures from all the sites as we couldn't take pictures inside most of the museums. Fantastic mosaics and Islamic calligraphy were present in all the mosques, museums, bazaars,,etc. The first site we visited was the Topkapi Palace and the most important pavilion was the pavilion of the Holly Mantle which displayed the belongings and the foot print of the prophet Mohamed SAWS, his mantle, swords, hair from his beard, tooth, ring..etc and the belongings of other prophets such as the rod of Moses (Moussa) AS and the Turban of Yusuf (Joseph) AS..etc. One of the great pleasures of a visit to Istanbul was the cruise up the Bosphorus as it was relaxing and offered an excellent vantage point from which to view the city's famous landmarks.
Istanbul is a great city to visit , I would recommend you to go there if you get the chance….
XXX
The Bleu Mosque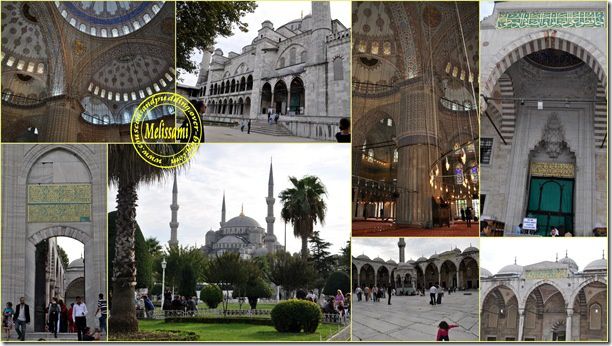 Haghia Sophia , Aya Sophia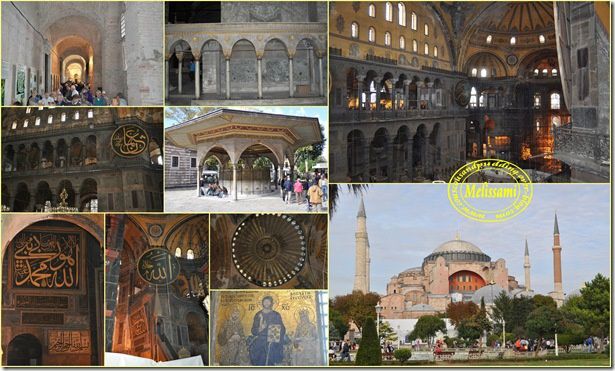 Topkapi Palace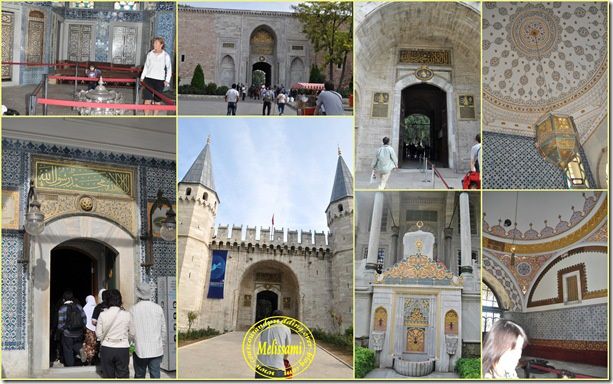 Souleymaniye Mosque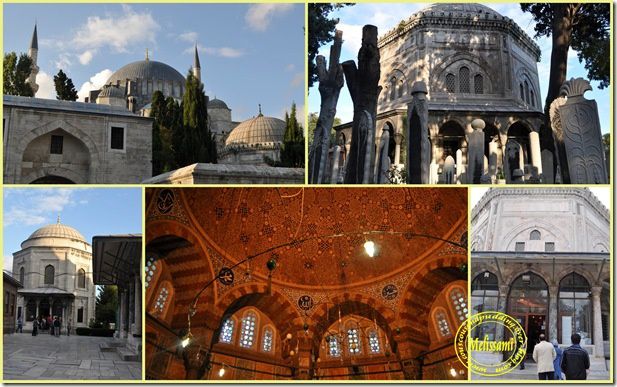 Basilica Cistern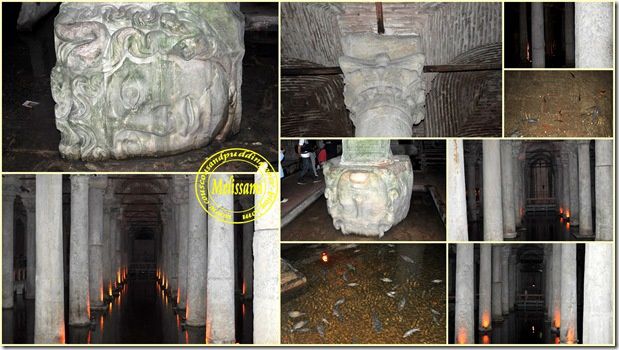 Cruise on the Bosphore +The bridge between Asia and Europe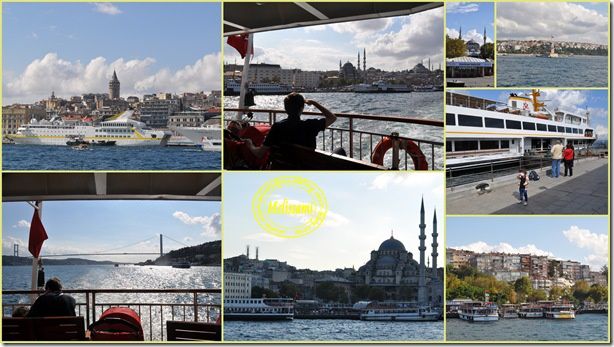 Harem at Topkapi Palace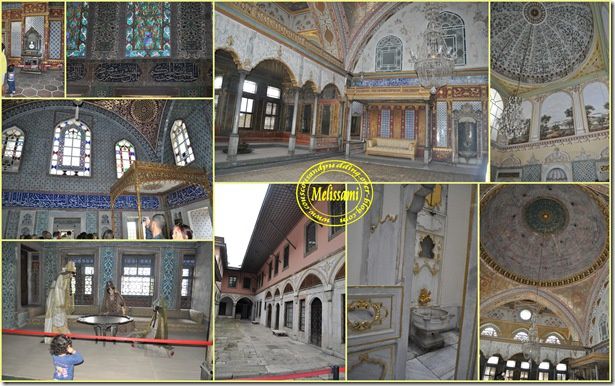 Grand Bazaar + Arasta Bazaar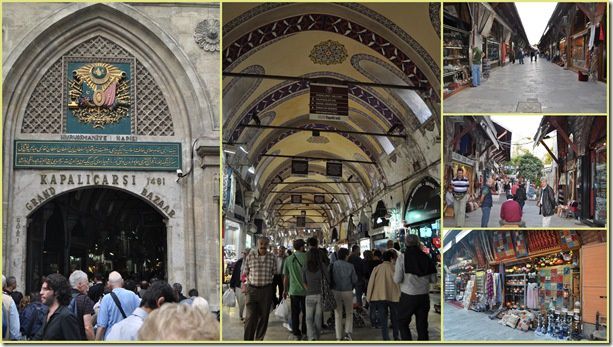 New Mosque +Galata Bridge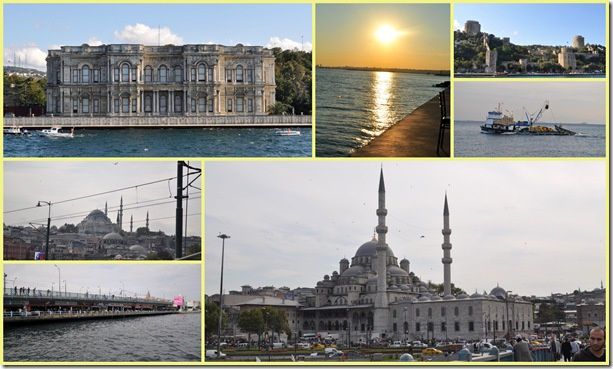 Houses on the Bosphore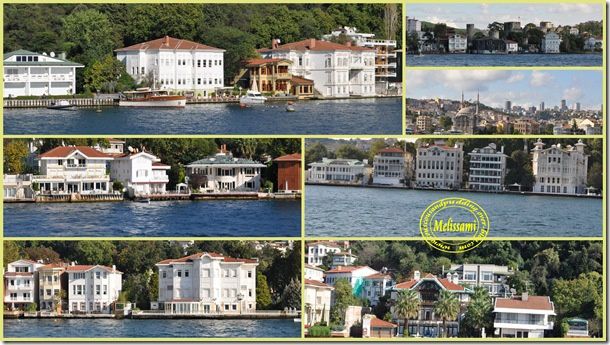 Hippodrome+Aqueduct of Valence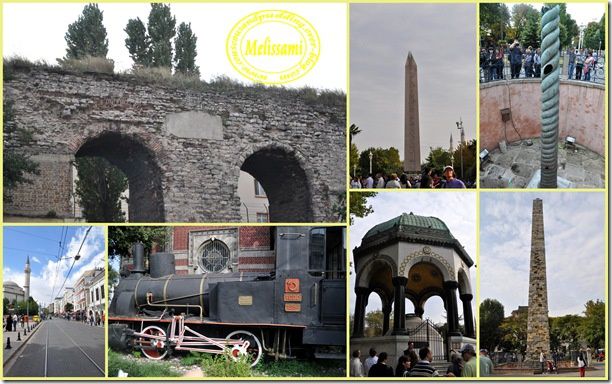 My tour will continue tomorrow….