Mini Brioche Buns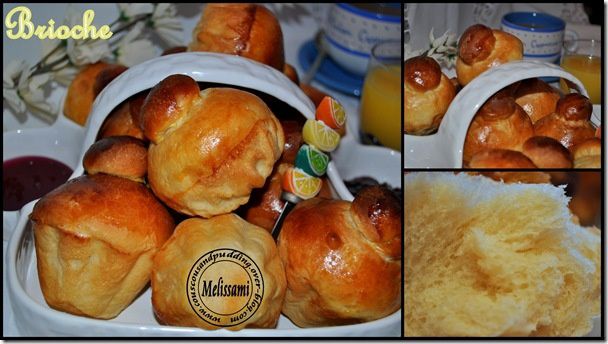 After the mini focaccia and bridge rolls you will say ohhh no!! Not another mini. hahahaha well yes, when you have kids you cook everything in minis .. lol. I decided yesterday to empty my camera of the hundreds of pictures that were on it and choose a recipe to publish today, but it was impossible to sort out the pictures in such a short time because during the month of Ramadan I used to prepare 2 or 3 recipes per day. I used to download only the photos I needed for the recipe to be published and now I find myself with a nice mix of pictures. So to make life easier for me I decided to share with you these brioche buns that I prepared the day before yesterday for my daughter who did not stop asking for them, "please mum make me the buns with small heads" .. lol. These Buns are very light and not too sweet, of course we have to eat these with the jams (blackberry and grapes) that I had recently prepared ...
XXX
Ingredients:(1cup=250ml)
1 cup warm milk (21-28C)
1 tsp honey
1+1/2 tsp yeast
3 + 1/4 cups white bread flour
50g melted butter
2 eggs beaten
4 tbsp caster sugar
Pinch of salt
To finish
Beaten egg for brushing over
Method:
Pour the warmed milk into a mixing bowl, add honey, yeast and a 3/4 cup of flour. Mix
Cover with Clingfilm and leave the mixture to prove in a warm place for 1 –2 hrs.
When the mixture has risen and looks quiet bubbly, pour it into the baking pan of your bread machine.
Add the rest of the flour, butter, eggs, caster sugar and set the programme to dough.
When the dough is ready, transfer it to a floured surface.
Divide into little pieces. Place a large ball in a well greased tin and press a smaller ball on top.
Cover with an oiled Clingfilm and leave to rise.
When the dough has almost doubled in size, brush over some milk.
Bake in a preheated oven 220C'GM7 for 5 min then reduce the temperature to 180C/GM4 and continue to bake for 10min or until they are golden.