Unbaked Cakes for EID (l'AID)
Unbaked Cakes with BIMO Biscuits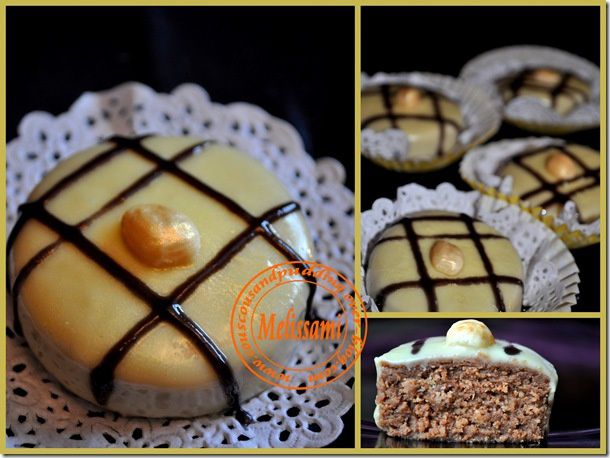 As promised here is the recipe for my unbaked cake, fast and easy to make, that I decorated it with icing and chocolate to make them beautiful. I'm sorry for the delay since the weekend (shopping, etc. .. out) I have not found the time to post it. BIMO ,,????? You will tell me waoooooooo you can find BIMO in England? Unfortunately not so every time I return from Algiers I bring back lots with me because I love them. For me it is the best cookie in the world with coffee and milk (of course after those that I prepare at home hahahaha). But of course you can use any other biscuits. You can add to these cakes any grounded nuts etc. that you like and you can flavor them to your taste, for me it was the coconut, of course as I had to finish the package, lol
xxx
Ingredients

1 paquet of grounded biscuits (bimo)
1 cup butter, melted
2 tbsp of powdered milk
2 tbsp flour
1 tbsp Cocoa
3 tbsp of coconut (or more depending on taste)
1 tbsp vanilla
Honey

Icing
Syrup (prepared with 1/2 l water and 130g sugar)
1 tbsp lemon
1 egg white
Icing sugar
Food coloring

Method:

Mix the flour and milk and toast on a low heat.
Add to the mixture, the grounded biscuits, cocoa, vanilla and coconut.
Add the butter and gradually the honey. Mix well until a stiff dough forms.
Roll out the dough and cut circles and then put in refrigerator for at least 1-hr.

Icing:
Prepare the syrup: Combine water and sugar over a low heat until the syrup thickens slightly.
Cool, then add the egg white and lemon.
Stir in sifted icing sugar little by little until the mixture is neither liquid nor hard to check spread the frosting on one cake.

Dip the cakes in the icing and let to dry for a few seconds, then garnish with half a nut or silver beads etc. ..
Let to dry and decorate with melted chocolate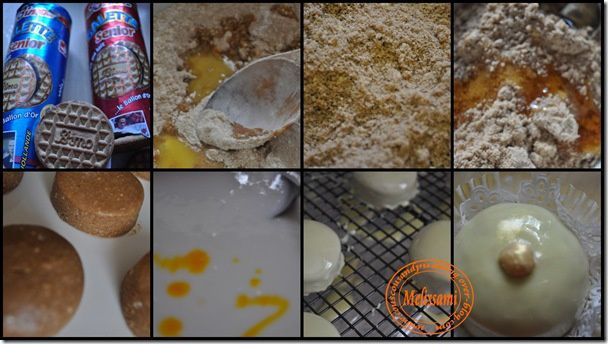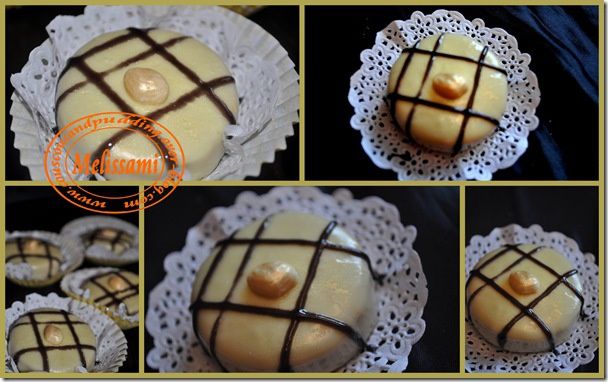 Thanks for your visit and if you like my recipes don't forget to subscribe to my Newsletter…