Stuffed Peppers
Dolma of Peppers دلمة فلفل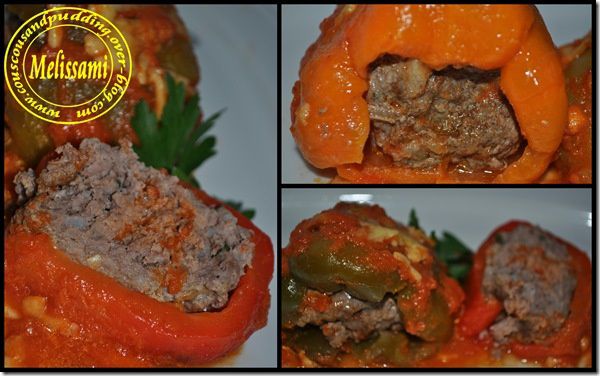 Hello,
Today I share with you another recipe for stuffed vegetables or dolma, but this time it is stuffed peppers with minced meat and baked in the oven with a tomato sauce. The peppers are fried and peeled prior to baking for a sweet taste and a better digested meal.

Have a nice day
xxx

Ingredients

6 peppers
500g minced meat
Tomato sauce a little liquid
1 egg
Parsley
1 tbsp of cooked rice
Oil for frying
Salt, black pepper

Method:

Prepare your tomato sauce.
Wash the peppers, drain and season with salt.
Prepare the filling: Mix the meat with egg, parsley, 1 tbsp of rice. Season.
Fill peppers with the stuffing.
Fry in hot oil, drain and peel.
Place peppers in a baking dish.
Pour the sauce over the peppers. You can add some grated cheese.
Bake in a moderate oven.