My 1st Algerian Home made Bread --Khobz Eddar خبز الدار
My 1st Algerian Home made Bread
Khobz Eddar خبز الدار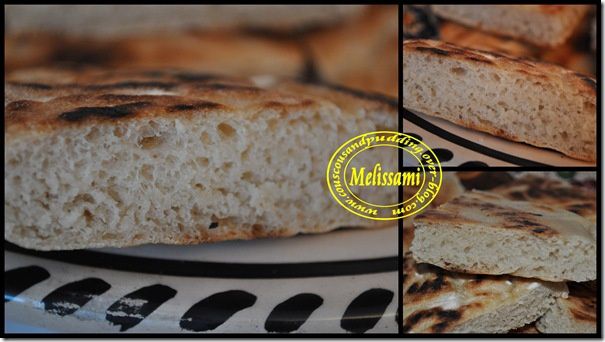 Hello

A dear reader left me a comment a week ago saying so where the bread to complete the Algerian cuisine and oh ohhhh ... I panicked, besides using my bread maker I have never made bread and especially not an Algerian one. So I decided to make bread, but all the recipes I have got at home do not give the exact measurements for water or oil and then 3AYNAK MIZANAK, measuring by eye is not my thing lol. I called my mother and by chance she was making bread (it does not happen very often lol) and she told me that a friend of her gave her this recipe. I started and I was hesitant whether to take photos or not because I was almost sure I would miss it, but hey I say I should share with my readers whether this bread is good or not. After cooking I was really happy and surprised, the bread is very similar to MATLOU3, light and very good although it is cooked on the stove and not on the Tabuna. Unfortunately the pictures do not do it justice too lol.
Thank's to my Mom and to her friend
xxxx

Ingredients:

500g flour
1tbsp yeast
1 tsp salt
1 cup water
1 / 2 cup oil

Method:

Sift flour, make a well in the middle and add yeast, mix and add salt.
Add warm water little by little until obtaining a consistent and smooth ball.
Let rest until doubled in volume by covering with an oiled cling film.
knead ( alittle bit) the dough, adding a little oil at a time.
Divide the dough into three balls.
Flatten into a circle, cover with a clean cloth and let rise (1 hr, 1hr30)
cook on a tajine on both sides.