Fennel and Meatballs Gratin
Fennel and Meatballs Gratin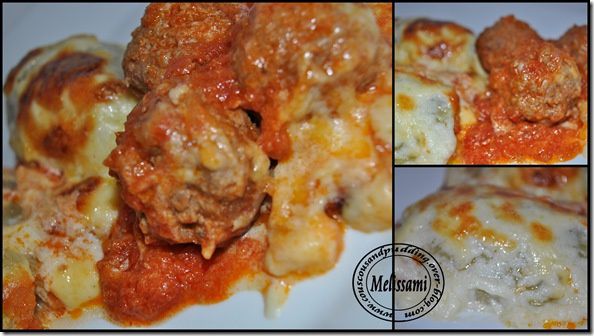 Hello,
I prepared a fennel tajine for the first day of Ramandhan that I forgot to take pictures of once cooked. As I still had some fennel left I wanted to eat a gratin as a change from tajines. My friend Nawel suggested to me this recipe that looks like my recipe for a courgette gratin (recipe here) and which is different from the gratin of fennel that I usually prepare. A gratin with both béchamel and the tomato sauce that was very appreciated by the entire family. A treat ... ....

Thanks Nawel .
xxx

Ingredients

4 Fennels
Béchamel Sauce (recipe here)
Tomato Sauce (recipe here)
350g minced meat
1 egg
Grated Cheese

Method
Cook the fennel in a steamer
Mix the minced meat with the egg. Season and roll into balls.

Cook the meatballs in the tomato sauce.

Arrange the fennel in a baking dish.

Put the meatballs and tomato sauce in the middle of the dish.

Coat each fennel with the béchamel sauce.

Sprinkle with grated cheese .

Cook in a moderate oven.