Almond Cigars - Sbi3attes la3roussa - - Fingers of the bride -
Almond Cigars - Sbi3attes la3roussa -
- Fingers of the bride -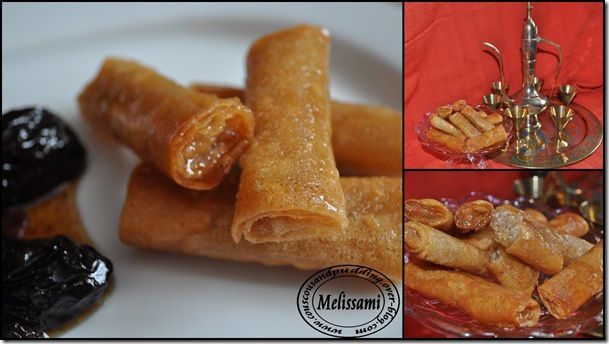 Hello,
As promised yesterday, here is the recipe for the almond cigars that I have served with my Lham lahlou. These sweets accompany tea very nicely during Ramadan's evenings. Besides it is a delight that you will find on my table during all the duration of Ramadan .. I love it .... Lol ..

xxx

Ingredients

12 sheets of Dioul
2 cups ground almonds
1 cup of sugar
1 / 2 cup orange blossom water
1 / 2 tsp cinnamon
Oil for frying
Honey

Method:

Cut the dioul sheets in half.
Prepare the filling: mix the almonds, sugar and cinnamon.
Moisten with orange flower water.
Put 1 tbsp of filling on each half sheet.
Roll in cigar
Fry in hot oil.
Drain.
Dip in honey.