Wonderful Mars Crème Dessert -- The quickest and the easiest ever--
Wonderful Mars Crème Dessert
-- The quickest and the easiest ever--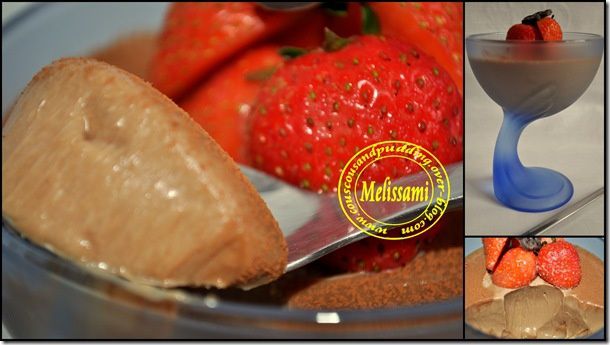 Hello,
Today I share with you this delicious treat, needs only three ingredients: Mars Bars, milk and double cream for a wonderful sweet finish to a meal. It is so fast to make but your guests will think you've been creating it for hours!, but I'd advise you to make them in small glasses or ramekins because they are very very very rich lol.
You could also make this crème dessert as mousse buy simply whipping the double cream to a soft peak before adding it to the melted caramel.
xxx
Ingredients:
3 Mars bars
1 tbsp milk
300ml double cream
Method:
Put the milk and mars bars thinly sliced in a heatproof bowl in a Bain Marie, heat until smooth and completely melted.
Set aside to cool a little.
Fold the double cream lightly whipped into the caramel mixture.
Spoon into glasses.
Put in the fridge to set for an hour for a soft set, or longer for a firmer set.