Back from Holiday and my birthday cake..
Back from Holiday and my birthday cake..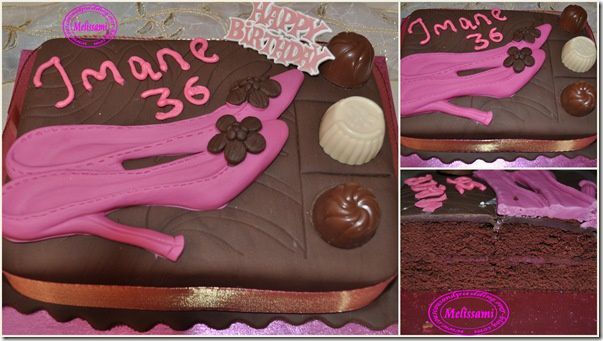 Hello

Melissami is back from my beautiful country, my whole family, beautiful beaches, and the beautiful sunshine. It is precisely these wonders that made me forget my passion quite well, not because I got simple pleasure from being served typical Algerian dishes, succulent desserts, cakes etc. ...... I also forgot my diet during my stay but please forgive my absence as I will soon publish lots of good recipes, so stay faithful to my blog and you will not be disappointed.

I celebrated my birthday yesterday and hubby did not miss the opportunity to finally unveil my wrinkles lol I meant my age and because I wanted to please my little girl I left her the pleasure of choosing my birthday cake and guess what, given the number of shoes that I have at home, my little Melissa chose me an appropriate cake with shoes that I share with you today who are my second family.
xxxxx