Scottish Shortbread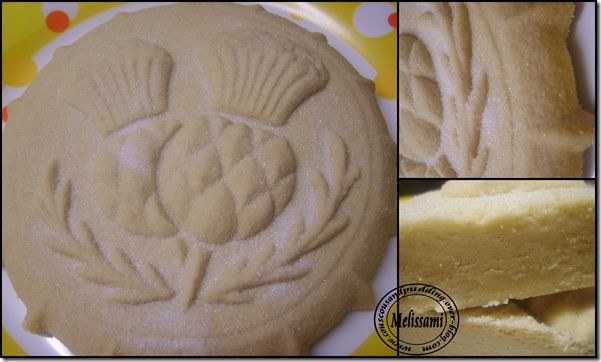 Hi
Today I present this light and crisp Scottish shortbread, well shortbread with the image of thistles on it. This is easy to make and can be in any shape, its doesn't have to be Scottish LOL….
XXXX
Ingredients:
175g flour
50g cornflour
50g caster sugar
115g butter
Method:
Sift together the flour, cornflour, and sugar into a large mixing bowl.
Rub in the butter until a soft dough forms.
Press the dough into the mould and press gently but firmly to fit neatly.
Invert the mould on to a baking sheet.
Bake in a preheated oven GM3, 160C for 35-40min.
Sprinkle a little caster sugar over the top.
Leave to cool on the baking sheet before serving.