Mocha Cupcakes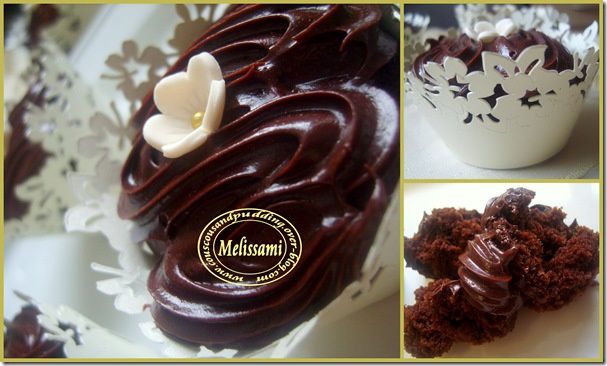 Hi,
For the lovers of chocolate and coffee, I recommend these delicious Mocha Cupcakes..A real treat..
XXX
Ingredients:
250ml water
250g caster sugar
125g butter
2 tbsp cocoa powder
1/2 tsp bicarbonate of soda
2 tbsp coffee granules
225g self raising flour
2 eggs
Icing
150g plain chocolate
150g butter
2 tbsp golden syrup
Method
In a pan, heat the sugar and water gently until the sugar has dissolved.
Stir in the butter, cocoa powder, bicarbonate of soda and coffee granules and bring to the boil.
Reduce the heat and simmer for 5min.
Leave to cool.
Beat the flour and eggs into the cooled chocolate mixture.
Divide the mixture between the cupcakes cases.
Bake in a preheated oven 180C for 20min.
Leave to cool.
for the icing
Put the chocolate, butter and golden syrup in a Bain Marie until the chocolate and butter have melted.
Leave to cool, then chill until thickened.
Spread the icing over the tops of the cakes.