Wolf's Teeth Biscuits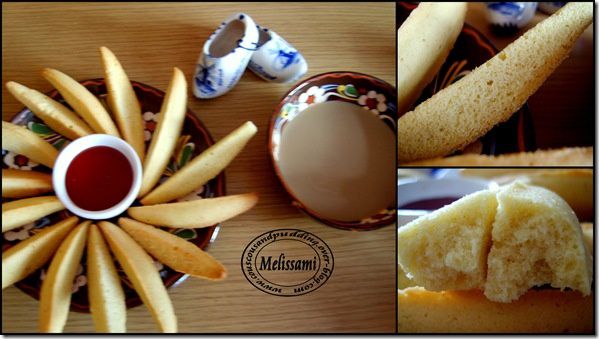 Hello All,
Yesterday I made these Wolf's teeth biscuits using a recipe that I found on the back of the packaging that came with the baking tray. Although called biscuits they were almost soft like cakes and the kids loved them.
xxx
Ingredients:
250g butter
250g sugar
1 packet of vanilla sugar
3 eggs
350g flour
Method:
In a bowl, mix the sugar and butter until creamy.
Add the eggs, one at a time.
Add the flour and vanilla sugar a bit at a time.
Grease the baking tin with butter.
Put the batter in each ridge with a teaspoon.
Bake in a preheated oven 180C for 15min.