Butternut Squash and Maple Pie
Butternut Squash and Maple Pie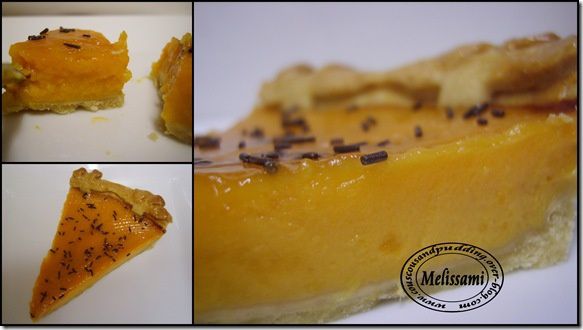 This delicious American-style Pie has a rich shortcrust pastry case and a creamy filling, sweetened with Maple Syrup and flavoured with fresh Ginger……
xxxx
Ingredients:
for the pastry
180g flour
80g butter
3tsp caster sugar
1 egg
For the filling
1 small butternut squash
4tsp water
2.5cm/1 piece of fresh root ginger
120ml double cream
90ml/6tbsp maple syrup
3tbsp light muscovado sugar
3 eggs, lightly beaten
Method:
for the pastry
Sift the flour and salt into a mixing bowl.
Rub in the butter.
Add the sugar and the egg.
Mix to a dough.
Wrap in a Clingfilm and chill for 30min.
Roll out the pastry and use to line a greased flan tin.
Bake blind.
For the filling
Halve to butternut squash, peel and scoop out the seeds. cut the flesh into cubes. cover and and cook gently with he water for 15min.
Remove the lid, add the ginger and cook for a further 5min.
Puree in a food processor until smooth.
Mix 200g of the butternut puree with the cream, syrup, sugar, eggs.
To finnish
Pour the mixture into the pastry case and bake for about 30min (GM5) or until the filling is lightly set