Courgettes and Minced Meat Gratin
Courgettes and Minced Meat Gratin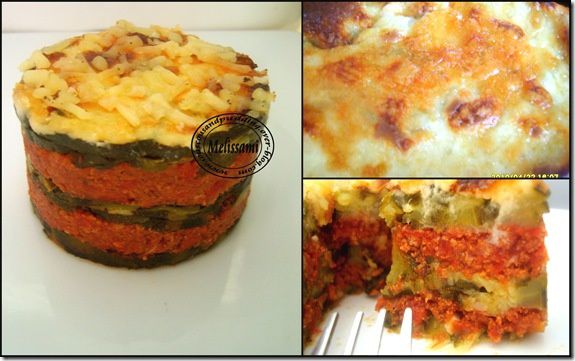 Hello
Today I share with you my dinner last night, a gratin of zucchini and minced meat to the sauce and Béchamel sauce. A complete meal and very tasty. Have a good Friday ..
Bizzzz

Ingredients:

Courgettes
Minced meat
Béchamel sauce
Tomato
Grated Cheese

Method:

Cut the courgettes into rounds and steam with a little salt.
Prepare the béchamel sauce.
Prepare the tomato sauce, add the minced meat and cook.
Put a layer of courgettes in a baking dish, add a layer of minced meat and tomato sauce and so on.
Pour a little sauce béchamel.
Sprinkle with grated cheese.
Bake in the oven until the topping is golden.