Spinach Pie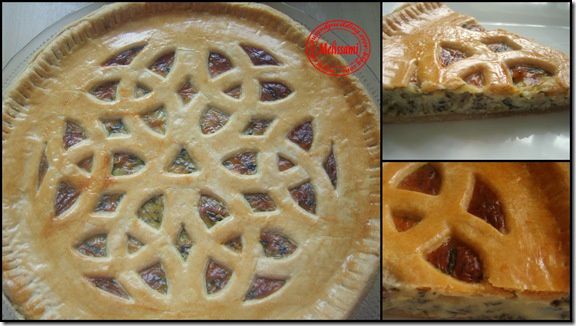 Hi,
Today I share with you my lunch, Spinach and béchamel Pie. I cook this a lot as I found it's the best way to get my kids to eat spinach…
xxx
Ingredients:
Shortcrust Pastry
500g Spinach
Béchamel Sauce
Salt and Pepper to taste
Grated cheese
Method
Cook the Spinach
Make the Béchamel sauce
Divide the dough in half.
Roll the first half on a lightly flour surface.
Line the dough in a greased pie tin.
Spread the mixture of spinach and béchamel filling on top of the dough
Add grated cheese.
Roll the rest of the dough.
Cover the filling with the second pie crust. While welding the edges of the pie.
Brush with a little beaten egg.
Bake in preheated oven for 45-50 min GM5