Raspberry and Peach Mini Cakes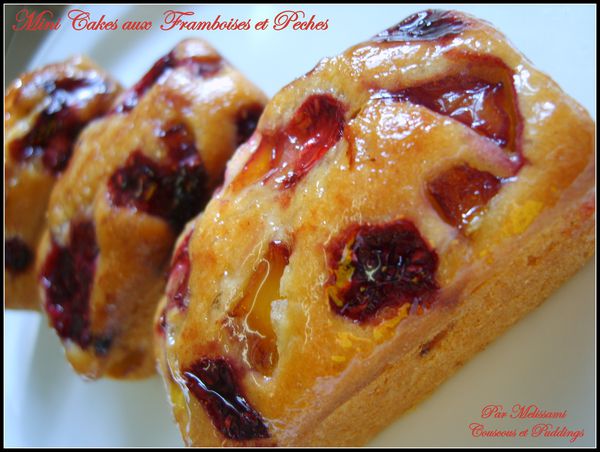 Today I share with you these deliciously moist mini cakes. Perfect for lunch box or a snack..
XXXXX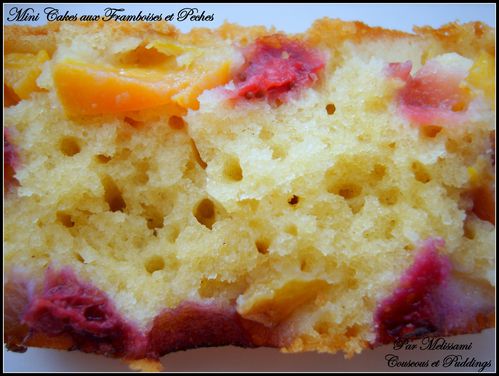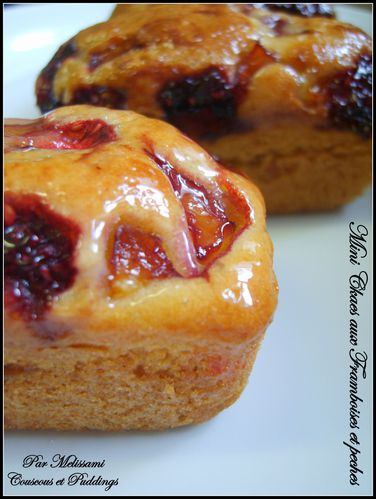 Ingredients: for 6 mini cakes
125g self-raising flour
50g caster sugar
100g butter, melted
2 eggs
1 large peach
65g Raspberries
Method:
Put the flour and sugar into a large bowl. Make a well in the centre.
Add the melted butter and the eggs.
Mix well.
Spread half of the mixture over the base of your tin.
Add some raspberries and peaches.
Spoon on some more cake mixture.
Add the more fruits on top.
Bake in a preheated oven GM5 for 45min or until risen and golden.