Lemon Sorbet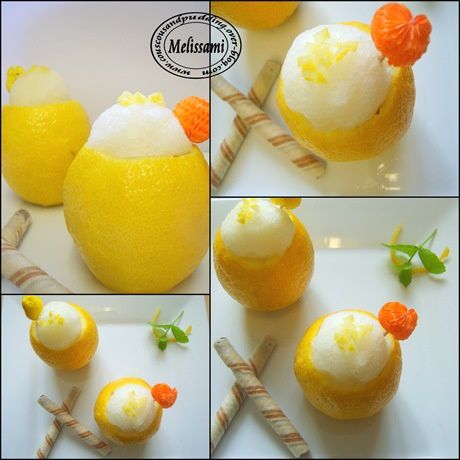 I wanted to make ice cream or sorbet last week. I got my ice cream maker out of the cupboard but to my horror the bowl had got damaged and leaked so I had get rid of it and make the sorbet by hand. The procedure is longer than making it by the machine but the results are as yummyyyyyyyyyyyyyyyyy
Ingredients:
125g sugar
300ml water
3 lemons
1 egg white
Method:
First start by making the sugar syrup: heat gently the water and sugar until all the sugar dissolves.
Bring to the boil and boil for 2 min.
Leave to cool.
Add the pared lemon rinds to the sugar syrup and simmer gently for 10 min.
Leave to cool completely.
Stir in the lemon juice and strain into freezer proof container.
Cover and freeze for 3 hours.
Whisk the egg white until stiff.
Turn the sorbet into a bowl and beat gently to break down the ice crystals.
Fold in the egg white.
Return to the container, cover and freeze for 4 hours.