Vanilla CupCakes -- Easy and Fast Recipe --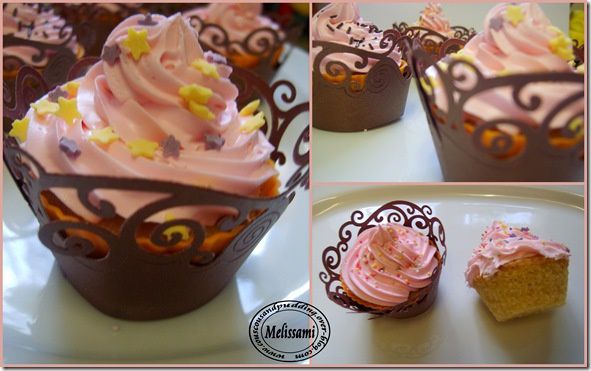 Hello,
Today I share with you this fantastic quick and easy recipe for a light sponge very Morish cup cakes. Try this recipe and I promise you won't look for another one..lol
xxx
Ingredients:
125g butter
125g caster sugar
125g self-raising flour
2 eggs
1 tbsp vanilla extract
for the cream:
125g butter
225g icing sugar
1-2 tbsp milk
1 tsp vanilla extract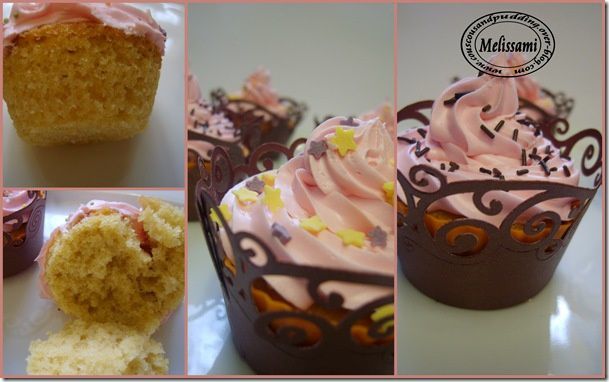 Method:
Mix all the ingredients in a bowl until smooth and creamy.
Half fill the muffin cases with the mixture.
Bake for 20-25 min in a preheated oven 190C/GM5 until pale golden.
Let to cool.
Make the cream: cream the butter until soft, gradually beat in the icing sugar, adding the milk, to form a smooth icing.
Decorate the cup cakes with the cream.