Pitta Bread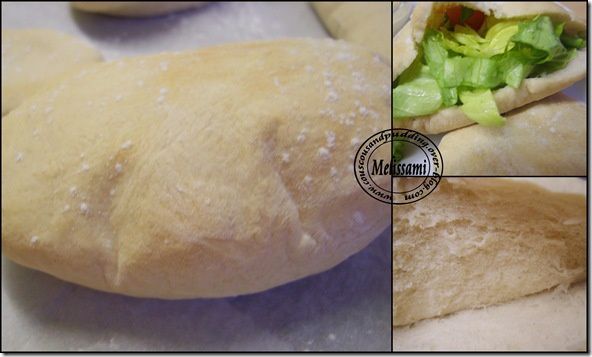 Ingredients:
310ml water
1 1/2 tsp salt
25g butter
500g strong white flour
2 tsp easy blend yeast
Method:
Put all the ingredients in the baking pan of a breadmaker in the order stated above. Set the cycle to Dough.
When the cycle finishes, transfer the dough on a lightly floured surface.
Divide into 8 equal portions.
Roll out the portion into an oval shapes.
Cook in a preheated oven 220C/GM7 for 8-10min.