Camembert Bread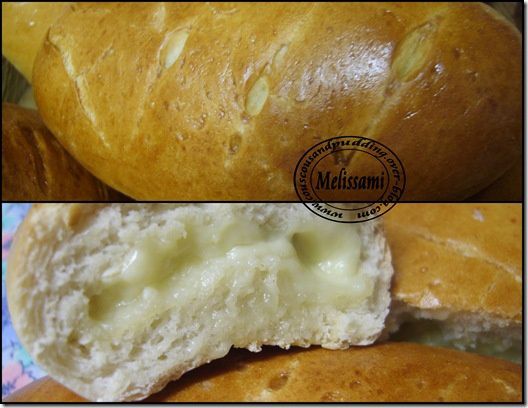 Ingredients: (1 cup=250ml)
1 cup water
1 tbsp olive oil
1 tsp salt
2 tbsp honey
1/2 tsp mustard powder
3 1/4 cups white bread flour
1 tsp yeast
to finish
1 whole camembert cheese
1 egg beaten
Method:
Place the ingredients in the baking pan of a bread maker. Set the programme to Dough.
When the cycle has finished. transfer the dough to a floured surface and knead it for 2 min
Roll out the dough into an oval shape.
Put a slice of the cheese in the middle.
Brush the edges of the dough with some of the beaten egg and then pinch the edges to seal them.
Place the dough on a baking sheet, loosely cover it with a sheet of oiled Clingfilm.
Leave to prove in a warm place.
Brush the dough with the rest of the beaten egg.
Bake in a preheated oven 200/GM6 for 25min.
Leave it to cool for 15 min.
Here is a picture of the bread, I made recently. I left the dough in one piece and i have added some fried red onion to the camembert. it was yummyyyyyyyyyyyyyyy