Blueberry Cakes in Muffin Cases
Blueberry Cakes in Muffin Cases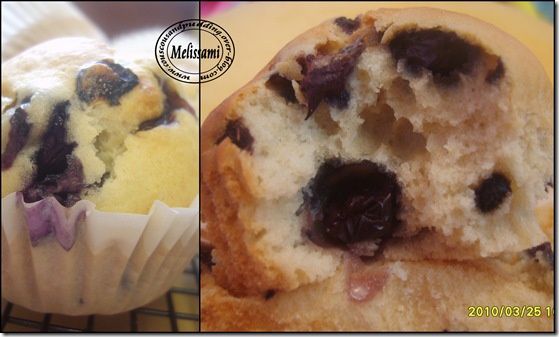 I didn't know what to call these cakes???? the texture is more like a cake than muffin but they are cooked individually in muffin cases so i call them cakes in muffin cases..lol
Ingredients:
350g plain flour
1 tsp baking powder
115g caster sugar
2 eggs
150ml milk
50ml corn oil
150g blueberries
Pinch of salt
Method:
Mix the flour, baking powder, salt and sugar.
Lightly beat the egg with the milk and oil.
Add the egg mixture to the dry ingredients.
Blend to a smooth batter.
Fold in the blueberries.
Divide the mixture among 10-12 deep muffin cases.
Bake in a preheated oven 190C/GM5 for 25 min or until risen and golden.