Stuffed Cabbage Leaves --Dolma Krombit--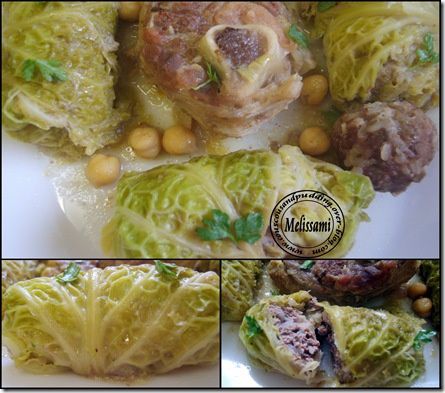 Ingredients:
500g meat
1 cabbage
250g minced beef
2 onions
1 egg
1 tbsp rice
chickpeas
2 tbsp of oil
Parsley
Salt and pepper
Cinnamon

Method:

Blanch the cabbage leaves
Sauté the meat, grated onion, the oil in a saucepan. Season
Cover with water and cook.

Stuffing:
In a bowl, mix the minced meat with the egg, rice, grated onion and some parsley. Season
In the middle of each cabbage leaf, put a ball of the stuffing, roll.
Place in saucepan, add the chickpeas and cook.