Mini Biscuits..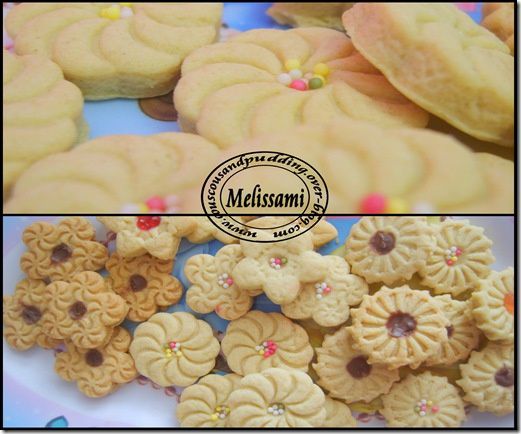 Hello,
Today I share with you these mini biscuits that kids love. A big thank you to my friend Radia who proposed me this delicious recipe that I prefer to the one I used to do .. lol ....

Ingredients:

100g softened butter
50g Icing sugar
270-290g flour
3 egg yolks
1tsp vanilla sugar

Method:

Mix the butter and sugar until the mixture whitens
Add egg yolks one by one.
Add flour gradually and until the mixture forms a dough.
Form a ball and refrigerate for 30 minutes minimum.
On a floured surface, roll out the dough.
Cut biscuits with cookie cutter.
Bake in a preheated 180 ° C for 10-15 min.