Delia Smith's Chocolate Mousse
Delia's Chocolate Mousse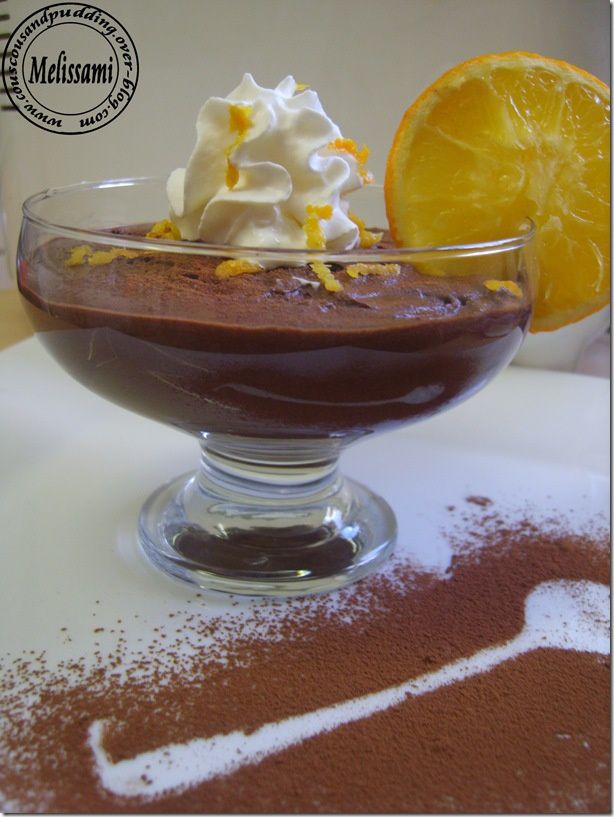 This is my attempt at Delia's very chocolaty mousse. It's certainly one of the simplest but the nicest chocolate mousse ever.
xxx
Ingredients:
200g dark chocolate (+70% cocoa solids)
120ml warm water
3 large eggs, separated
40g golden caster sugar
Method:
Break the chocolate and put the chocolate pieces and the warm water in a large heatproof bowl in a Bain Marie, allow the chocolate to melt slowly.
Remove from the heat and give it a good stir until smooth and glossy, then let the chocolate to cool for 2-3 minutes before stirring in the egg yolks. Mix well.
Whisk the egg whites to the soft-peak stage, then add in the sugar, about a third at a time.
Using a metal spoon, fold a tablespoon of the egg whites into the chocolate mixture to loosen it, then carefully fold in the rest.
Divide the mousse between ramekins , cover with Clingfilm and chill for at least 2 hours.