Calzone
These Calzone are very soft and delicious. They can be served hot or cold, ideal for lunch box, Picnic, or on the go. The filling here is my own favourite but you can use anything from veggie to fish..etc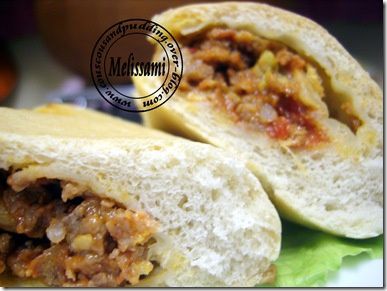 Ingredients (1 cup=250ml)
The Dough
1 cup water, tepid
1 tsp salt
2 tbsp olive oil
3 cups (440gr) white-bread flour
1 tsp yeast
Filling
1 tin chopped tomatoes
1 onion
250g minced meat
Capers
Mushrooms
Grated cheese
Mozzarella
Olive
1 tbsp oil
Salt and pepper to taste
A little beaten egg
Method:
Place the dough ingredients in the baking pan of the bread machine in the order in which they are listed above. Set the cycle to DOUGH.
Sauté the meat with the chopped onion, mushrooms and oil over a gentle heat. Add the tomatoes and olives and continue to cook until the meat is cooked. Add capers and season. Set it to one side to cool.
When the cycle has been completed. Turn out the dough onto a lightly floured surface and knead it for 2-3 minutes.
Divide the dough into 8 equal sized pieces.
Working with one piece at a time, roll the dough into circle.
Divide the filling mixture between the dough rounds ensuring you do not place the filling within 1.3 cm of the edge of the dough. Top up with grated cheese and Mozzarella.
Brush the edges of the dough with a little beaten egg.
Fold over the dough so that the filling is enclosed and pinch the edges of the dough to seal in the filling. Or you can use a pasty mould if you have one.
Cover with oiled Clingfilm and leave to rise for 30 min.
Cook in a preheated oven 200 C/ GM6 for 20-25 minutes or until they have risen and turned golden.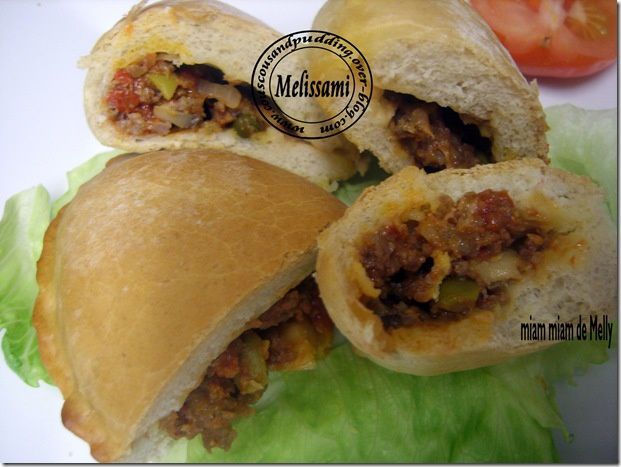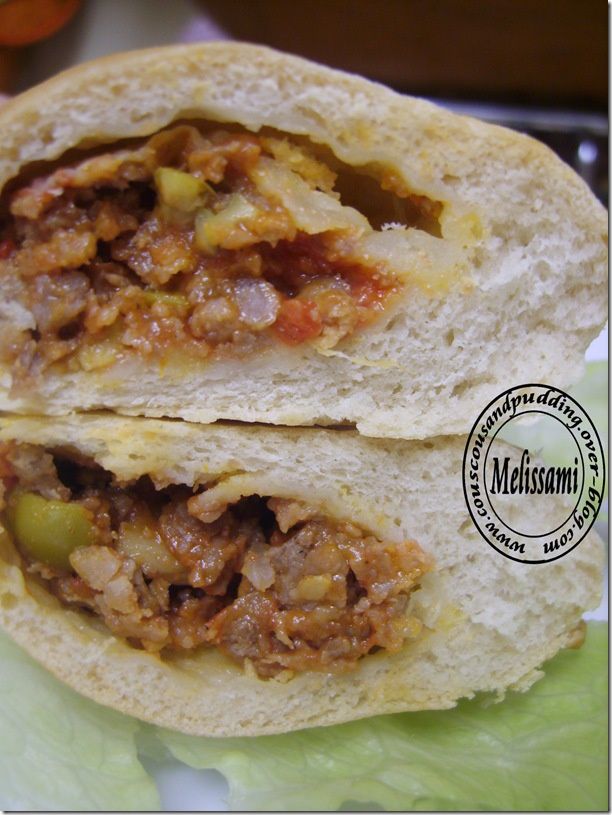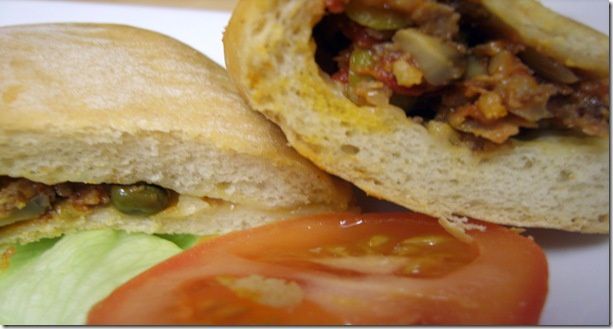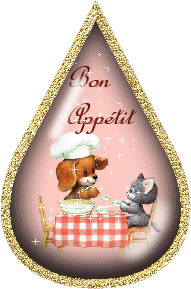 Source :
lamisspandorra.centerblog.net
sur centerblog.