Tamina stuffed with Turkish Halwat
Tamina stuffed with Turkish Halwat
On this occasion of Mawlid Ennabaoui el shariff, I present my best wishes to all visitors of this blog and all Muslims. May the blessings of the Prophet Mohammed SWS be with you always…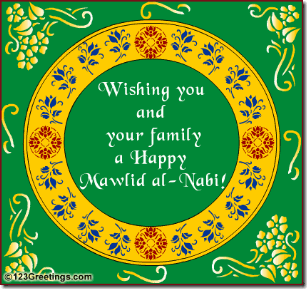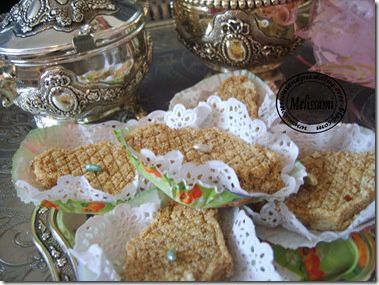 Ingredients:
3 cups medium semolina
1 cup butter
1 cup honey
2 tbsp vanilla
Turkish Halwat
Method:
Roast the semolina in a pan until golden brown.
Melt the butter, add the honey. Remove from heat
Stir in sugar vanilla.
Pour the semolina while stirring until a soft dough.
Let stand 30 min.
Rolls the semolina digging with his thumb on all along.
Fill in Turkish Halwat, and close,
Cut with a biscuits cutter.